M42 Lens Collection
IN DEVELOPMENT
Since the advent of the digital SLR with all of it's automation the old M42 lenses have fallen from favour for the majority of users. However I, for one, and I'm sure there are many others, feel that these classic old lenses still have a lot to offer.
Over the last few years I have started to accumulate quite a good collection of these and with the help of a simple adapter have been able to attach them to my Pentax and bring them back to life. This area of the site is now devoted entirely to the range of M42 lenses I currently have, a collection which is steadily growing. I am now constantly on the lookout for more examples, which are generally available for just a few pounds. Many of them will need some maintenance and I have become quite adept at stripping, cleaning and re-greasing. Not all of the lenses listed are SLR types, some have been adapted from Folding camera lens and shutter assemblies but as these are purely manual I have included them with M42.
Note: The focal length quoted below is the 35mm size, allowing for a crop factor of 1.5 with the Pentax the effective focal length is shown in brackets.
| | | | | |
| --- | --- | --- | --- | --- |
| Lens | | Focal Length | Type | OEM/Accessory |
| Carl Zeiss Fektagon | | 35mm (52mm) | Manual/Automatic | OEM Praktica |
| Carl Zeiss Jena Tessar | | 50mm (75mm) | Manual/Automatic | OEM Praktica |
| Carl Zeiss Jena | | 135mm (202mm) | Manual/Automatic | OEM Praktica |
| Pentacon auto | | 50mm (75mm) | Manual/Automatic | OEM Praktica |
| Pentacon Auto | | 29mm (44mm) | Manual/Automatic | OEM Praktica |
| Galaxy | | 100mm (150mm) | Manual | Accessory |
| Helios 44 | | 58mm (87mm) | Manual | OEM Zenit |
| Helios 44M | | 58mm (87mm) | Manual/Automatic | OEM Zenit |
| Jupiter 11A | | 135mm (202mm) | Manual | Accessory |
| Soligor | | 200mm (300mm) | Manual | Accessory |
| Optomax | | 135mm (202mm) | Manual/Automatic | Accessory |
| Optomax | | 200mm (300mm) | Manual/Automatic | Accessory |
| Optomax | | 200mm (300mm) | Manual | Accessory |
| Optomax | | 300mm (450mm) | Manual | Accessory |
| Steiner Bayreuth | | 75mm (112mm) | Shutter Assembly Manual | OEM Foitzig Folder |
| Auto Beroflex | | 135mm (202mm) | Manual/Automatic | Accessory |
| Petri CC Auto | | 28mm (42mm) | Manual/Automatic | OEM Petri |
| Adoxar | | 75mm (112mm) | Shutter Assembly Manual | OEM Adox Golf |
| Hanimex | | 80mm - 200mm (120-300mm) | Manual/Automatic | Accessory |
| Hoya | | 28mm (42mm) | Automatic | Accessory |
| Makinon | | 28mm - 80mm (42-120mm) | Zoom/Automatic | Accessory |
| Super Takumar | | 29mm (43mm) | Manual/Automatic | OEM Pentax |
| Super Takumar | | 50mm (75mm) | Manual/Automatic | OEM Pentax |
| Photax Paragon | | 135mm (202mm) | Manual/Automatic | Accessory |
| | | | | |
| | | | | |
| | | | | |
| | | | | |
| | | | | |
| | | | | |
| | | | | |
| | | | | |
| | | | | |
Website hosted by obscura135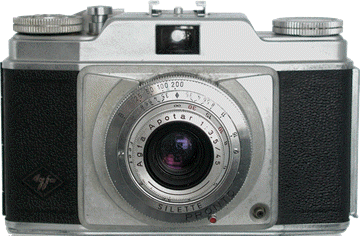 ©35mil Plus all rights reserved