Type: Manual Pre-set

Focal Length: 100mm

Aperture Range: f4 - f16

Filter Thread: 40mm

Iris type: Perfect Circle Multi Blade
This is without doubt one of my top 5 favourite lenses. It is entirely manual with pre-select manual stop down, hence the two aluminium rings at the front. The only downside is that it is technically a T mount, not M42, and therefore needs a thread adaptor. In case you don't know, T mount is 42mm but with a slightly different thread pitch. Fortunately I have been able to modify an M42 to Pentax K adaptor to make it useable, and I'm so glad I did.
The way this lens can pick out the rose and make it stand out from the background is one of the reasons why I love this lens. The picture on the right has people guessing what it is, well it's actually a crab apple tree with an abundance of tiny fruit.
The picture above left I call Ring O' Roses and is one of my top puzzle site pieces. The cyclamen to the right is another example of the beautiful selective focusing value of this lens.
| | |
| --- | --- |
| | The adaptor must be working just right because infinity focus is fine as you can see here. |
| | |
| --- | --- |
| And, with a little help from a spacer close ups of tiny flowers works just fine also. | |
For an old lens with an effective focal length of 150mm it is incredibly versatile. That is the great advantage of a manual focus lens with manual stop down, you can see exactly what you will get before you shoot.
Website hosted by obscura135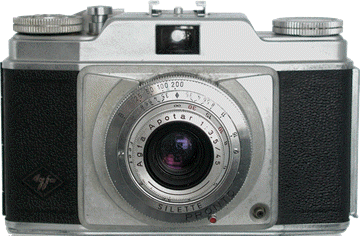 ©35mil Plus all rights reserved