Plastic (Modern)
This range of cameras is the most maligned of all. It seems because they are small and mainly plastic that they are incapable of any decent performance. I will concede that from a purists point of view there are limited manual options, however, given the market that they were produced for this is not surprising. As time has progressed so also has the technology, and the automation provided by these cameras has proven to be more than adequate to produce good, if not outstanding, results.
The list of cameras below is a listing of Plastic or Modern cameras which are either currently in my collection or have been used to provide the sample images and have been moved on or pensioned off.
Note: Where it says Untested this usually means "in the field". All cameras are checked for mechanical efficiency when they arrive and any maintenance carried out before they can be used in the field.
| | | |
| --- | --- | --- |
| Camera | | Status |
| Canon Sureshot Ace | | Untested |
| Canon Z115 | | Untested |
| Canon Sure Shot 115 | | Untested |
| Canon Sure Shot 105 | | Fully Operational |
| Halina 150 | | Fully Operational |
| Halina Tegra Zoom 200 | | Fully Operational |
| Hanimex 35HS | | Fully Operational |
| Jenoptic JC34 | | Untested |
| Kodak EF35 | | Fully Operational |
| Konica ZUP150 | | Fully Operational |
| Minolta Riva 70 | | Untested |
| Minolta Riva 90 | | Untested |
| Minolta Riva 130 | | Fully Operational |
| Minolta Riva 135 | | Fully Operational |
| Minolta Zoom 80 | | Untested |
| Miranda AX | | Fully Operational |
| Nikon Zoom 70ws | | Untested |
| Olympus AF10 Super | | Untested |
| Olympus MjuI | | Fully Operational |
| Olympus Mju2 | | Fully Operational |
| Olympus Mju70 | | Untested |
| Olympus Mju170 | | Fully Operational |
| Olympus Superzoom 160 | | Fully Operational |
| Pentax Espio 140 | | Untested |
| Pentax Espio 738 | | Untested |
| Pentax Espio Mini | | Fully Operational |
| Pentax IQZoom | | Fully Operational |
| Pentax Zoom 90 | | Untested |
| Praktica GP100 | | Fully Operational |
| Praktica Zoom 60s | | Untested |
| Praktica Zoom 950 | | Fully Operational |
| Ricoh RZ105 | | Fully Operational |
| Ricoh RZ728 | | Untested |
| Ricoh RZ735 | | Fully Operational |
| Rollei X70 | | Untested |
| Samsung Fino 70se | | Fully Operational |
| Samsung Fino 115s | | Untested |
| Samsung Vega 140 | | Fully Operational |
| Voigtlander Vitessa 105 | | Fully Operational |
| Yashica Microtec 70 | | Fully Operational |
| Yashica Microtec 90 | | Untested |
| Yashica T* | | Untested |
| Yashica T4 | | Fully Operational |
| Yashica Zoomate 140 | | Fully Operational |
| | | |
| | | |
| | | |
Website hosted by obscura135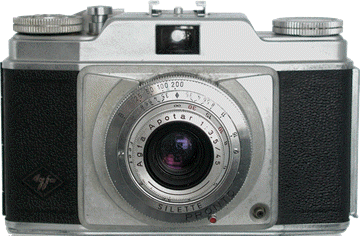 ©35mil Plus all rights reserved