A Classic Pentax
Would Sir like a meter with that?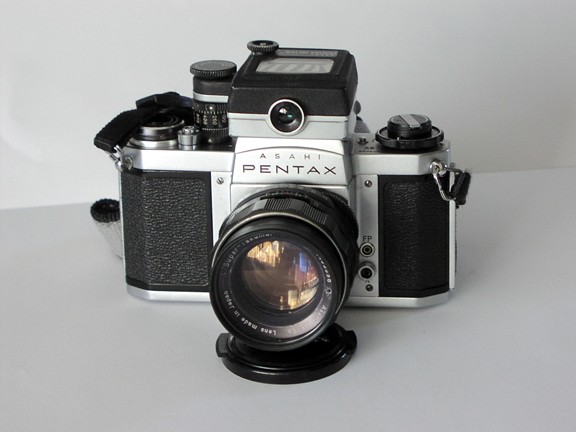 Pentax SV
You only have to mention the name of Pentax and ears suddenly prick up. It seems that they have been synonomous with high end cameras since time began. In fact Pentax, formerly Asahiflex are relative newcomers in the camera business. The Asahi Optical Company, the parent, were around long before the cameras but in the early 60's decided to get in to the marketplace. This particular example although early in Pentax terms was produced in around 1965. It is said that Pual McCartney had one so that makes a big difference. Before the Spotmatic was introduced metering was confined to this accessory clip on arrangement which was coupled to the speed setting but the aperture had to be transposed manually.

There are already some good pictures on the web page for this camera so here I have treated you to some different shots taken on it's second outing. The major difference here is that none of the pictures on this page are taken with the original Takumar lens. If you check out the main page this was suspected of having a major fault so I abandoned it in favour of an old Helios 44 for standard shots. In addition to this I used a Optomax 200mm, an Auto Beroflex 135mm and the Hoya 28mm which I used on the first trip.

I have so many good pictures from this outing that I don't know if I'll have room on the page.

Most are of the house and park of Broughton Castle in North Oxfordshire, just outside Banbury, which is not technically a castle but became a fortified manor during the civil war. Above: The church in the park (Helios) Below Left: The castle and moat at wide angle (Hoya) Below Right: The same shot with standard lens (Helios)

The weather, as you can see, was fabulous, as near a perfect day as I could wish for. The camera is fantastic to use, for all the shortcomings of the lightmeter. It's balance and handling are superb. Having now used it a few times I can understand why Pentax have such a legendary status. The Helios has made a good account of itself as well, colours are slightly less saturated but in sharpness it's as good as the Takumar. The big, and pleasant, surprise is the Optomax which has returned some excellent close up shots.

A couple more shots from Broughton before I move on.

The picture below greets me every time I fire up my PC.

And so back to Wiltshire and the village of Chilton Foliat with its collection of thatched cottages and the river Kennet.

All of the pictures in this group were taken with the Helios 44 (58mm f2).

What more is there to say, the legend lives on. Over 40 years old and still producing great pictures.
Website hosted by obscura135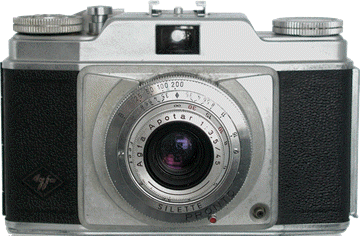 ©35mil Plus all rights reserved