I was in town yesterday and popped in to W H Smith to pick up a magazine, while I was waiting in the checkout queue I saw a merchandising basket of disposable cameras. These were on a special offer at 8.99, buy 1 get 1 free. Now before you think this is just an advert for Smiths there is a point. Just a few doors away is a Poundland where I have been known to buy film for, you've guessed it, one pound a roll. Now go back to the Smiths thing, 8.99 for 2 cameras makes them 4.50 each. I bought both of the cameras featured here in a charity shop for 1.99 each, add to that the one pound each for film and that still makes them only 2.99 each and these are reusable. Based on the criteria above the more you use them the cheaper they become in relative terms so why bother with disposables. Just a quick calculation says that after 10 rolls of film the Halina would owe you 12.00 where disposables would have cost you 45.00 even at that "special offer " price.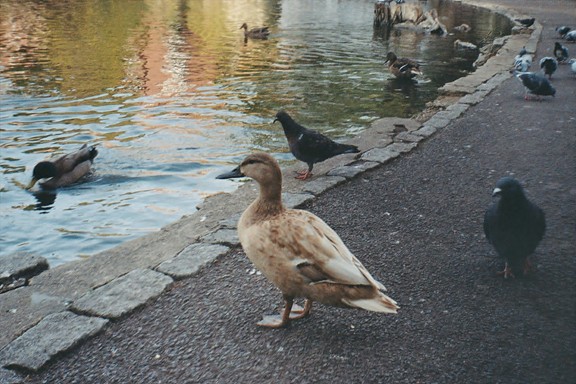 At close range the Halina worked fine this duck was only about 3 feet away.
To sum up this page I would say that these small plastic cameras, which are readily available form charity shops and car boot sales all over the country, represent exceptional value for money and can produce some really nice images. I will definitely be using the Hanimex again, the Halina will probably be pensioned off because of the lens fault.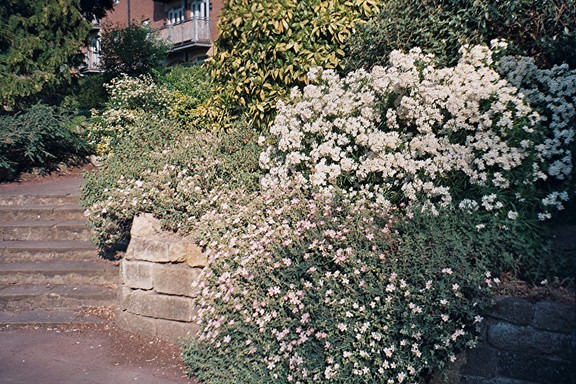 Halina again this time showing off it's fine detail capabilities.